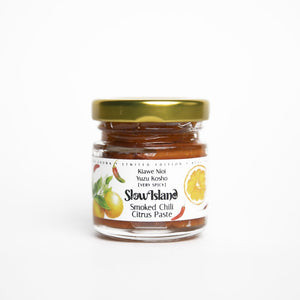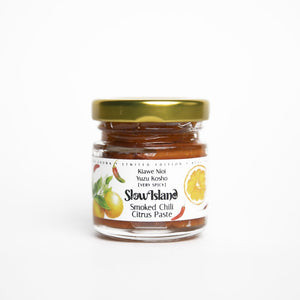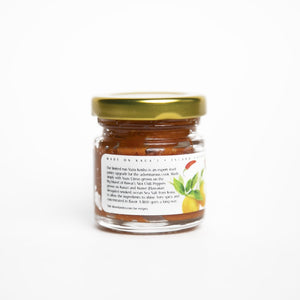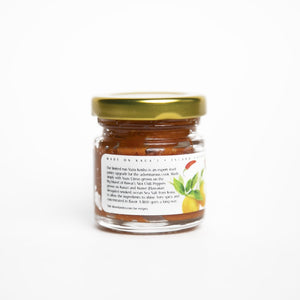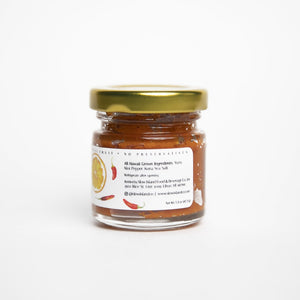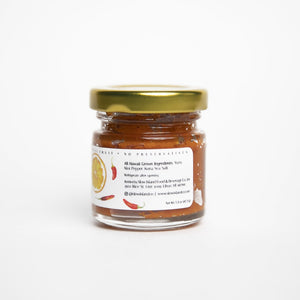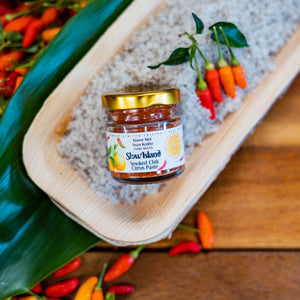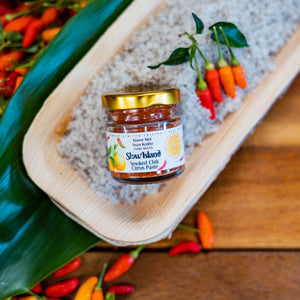 On Sale
Kiawe Nīoi Yuzu Kosho | Smoked Chili Citrus Paste - 1.5oz
Simple, intense, complex and delicious. Add it to .. everything! This super concentrated chili paste consists of only three ingredients, all grown in Hawaii. Yuzu Citrus, Hawaiian Chili Pepper and Smoked Hawaiian Sea Salt. 
This is a limited batch, expert level pantry item in the style of Japanese Yuzu Kosho.
How do I use it? Traditionally Yuzu Kosho is a condiment added in small amounts to finish a dish. Try it as a burst of heat and flavor in a broth. Mix it with mayonnaise or butter to spread on meat, fish or vegetables before or after roasting.  A good ratio to begin with is 1/4 tsp of Yuzu Kosho paste to 1/4 Cup of mayonnaise or butter. Add more if you'd like a more intense flavor. For the extra adventurous bartender, add a tiny bit to your cocktail shaker when making a citrusy cocktail.